The fine folks at KRUPS  have passed along a couple of fun fall themed coffee recipies. Now I know not everyone likes flavoured coffee or spiced lattes but there are a large portion of people who do. I for one love fall the season, and do try to enjoy a good coffee confection now and then. My favorite part about these different  recipes, was that not one used  flavored  coffee, but all of them turn out tasty.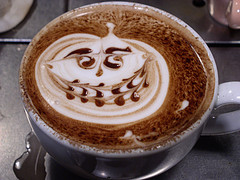 Fall Pumpkin Latte
Ingredients:
1 tsp canned pumpkin
2 tsp vanilla extract
1/4 tsp pumpkin spice
1 cup milk
1/ 1/4 cup espresso
Preparation:
In a saucepan, heat milk and pumpkin until steaming. Stir in vanilla and pumpkin spice. Put mixture in a blender, and blend for 15-20 seconds until thick and foamy. Pour into tall glass, add espresso. Top with a sprinkling of ground nutmeg.
---
Black Forest Cake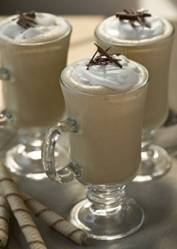 Ingredients:
6 oz favorite hot coffee
2 tsp chocolate syrup
1 tbs maraschino cherry juice
Whipped cream
Dark chocolate shavings
Preparation:
In a mug, mix coffee, syrup and cherry juice. Stir well then top with whipped cream, chocolate shavings.
---
Chocolate Spiced Mocha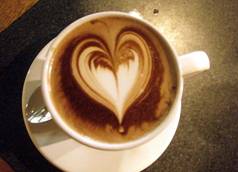 Ingredients:
8 cup pot of favorite coffee
4 oz brown sugar
2 cinnamon sticks
3 cloves, whole
3 squares of semi-sweet chocolate
3 cups of milk
Preparation:
After brewing a pot of coffee, transfer to a pot and add cinnamon, cloves, sugar, chocolate and milk. Bring the mixture to a boil, skim off foam. Reduce the heat to a simmer, and then serve.