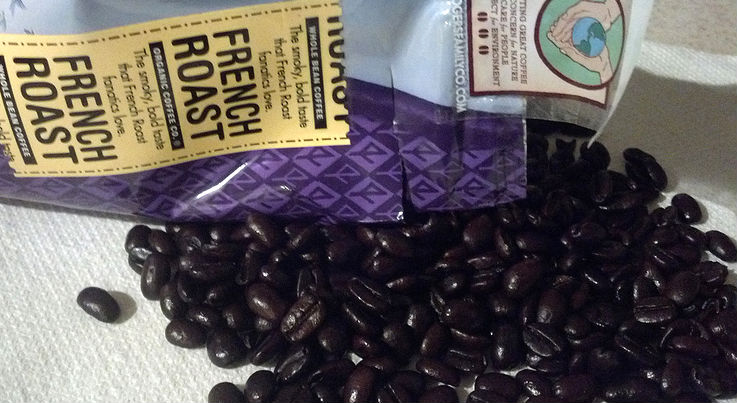 Today we are sampling the Rogers Family Coffee Organic French Roast. A lovely organic blend from the fine folks at Rogers Family Coffee Company.  

It's always a nice thing when a sample of coffee arrives in the mail. Its even more of a treat when the coffee  portends  to be ethically produced, roasted and sourced. In fact most coffee these days say something of the sort. Not taking away from anyone, but to  truly  stand apart, your coffee not only has to be good at heart but good in the cup as well.
Without further Ado here is the tasting. We're doing more and more youtube stuff, so bear with us as we work out the kinks. This week the problem was with the audio… Not sure what happened here.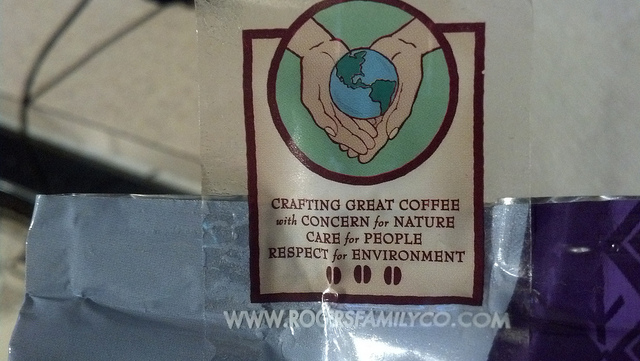 Here is the reader's digest version. This is nice coffee, and good espresso. As a coffee its a bit too dark of a french roast for me. The French Roasted coffee normally is one of the darkest roasts you can get which in my opinion tends to kill most of the  flavor  of the high grade beans. Overall there was a decent dark cherry and chocolate  flavor  on the back-end that showed up in repeated tastings but the Smooth deep flavors where most evident as an espresso. But as an espresso it really does some outstanding work!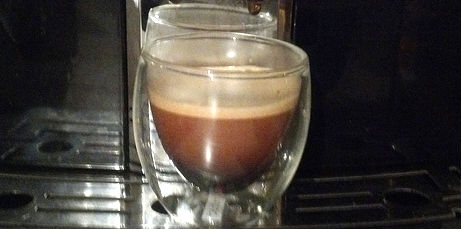 As a normal Drip brew coffee for me it was a solid 3 – 3.5 beans. for a french roast it was good, not burned at all with decent flavor profiles. Nice mouth-feel. But as an espresso a solid 4 out of 5 possible beans. Good stuff. In fact after the taste test it has been served  solely  as an espresso, because I can!
The Organic French Roast retails for 9.99 for 12 ounces, Pretty much standard price for 12 ounces of good whole bean coffee these days!
I love finding good coffee, but when i find a good espresso I get really happy. Thank you to the people at Rogers for making me one happy Coffee Guy.
Full Disclosure: the fine folks at Rogers Family Coffee sent me this sample at no cost for the purpose of review. This in no way influenced my rating or  response.