There is no more  unappreciated  device in the coffee cupboard than the grinder. Those not in the know,  buy  pre-ground, flavoured and ordinary coffee. Those who begin their love affair with coffee might get a  blade grinder. Those of us who have pierced the veil, moving from Coffee drinker into the realm of coffee  appreciation know well that a good grinder is just as important as good machine. To create top flight coffee you need good  components  from beans, water, grinder to machine. Why would you  neglect  any one part of the process?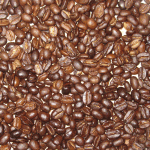 The wrong settings can ruin a cup for french press, destroy an espresso machine or make your autodrip nice and weak. Enter the latest item to cross my desk. The  wondrous Breville Smart Grinder, BCG800XL. Breville was nice enough to send me the unit to review. I wanted to put the machine through a real world test, and that meant drinking a lot of coffee. I tried them all from  French  press to cold brew, espresso to  Greek  coffee.
Rundown:  This unit has a bunch of very nice features, from the easy to remove spill tray to the snap in cradles for an espresso portafilter. But they all pale in  comparison  to the reason behind the name Smart Grinder.  This unit has a selector screen that one selects any one of 25 different grind settings. From coarse to Ultra Fine. The dosage indicator switches automatically from Cups to Shots as you enter into espresso territory. After selecting the grind size, you use a bottom to go from one to twelve cups and 1 or 2 shots. They call this system Dosing IQ, and from what i saw during my  extensive  testing it is just that smart dosing for any coffee setting.
As an added way to fiddle with the potency of your selected batch of freshly ground coffee you can increase or decrease the strength of the grind (ie the amount of coffee dispensed) by 5 percent increments through an adjustment knob up to as much as 20 percent more or 20 percent less coffee in each batch.
One of the major challenges in at home brewing of good to great coffee and espresso is the inability to keep your dosing the same in between batches without careful measuring. The Smart Grinder does all that for you!
You get the smart grinder, a cleaning brush, the quick release detachable 1 pound coffee hopper, 2 different sized portafilter cradles, and one  seal-able jar to dispense your coffee into, the machine.
The Good:  From a cleaning standpoint this machine is beautiful. The hopper which has a full pound capacity is wonderfully easy to snap off and pull out with minimal fuss. A quick inversion and a brushing of the burrs and you are back in  business  in no time.
To add an  accessory  or pop the spill tray back in the entire machine is fit with magnets to keep things in the  proper  alignment. In a word, simple. Changing the parts on your mini barista station out with  relative  ease is a nice change from most of the rest of the industry offerings.
Design: I am a sucker for good design, and this machine is hands down beautiful. Even just sitting on the counter, it is a model of space efficiency and class. Smooth lines, a wonderful finish stainless steel finish and an easy to read design.
The Bad: I honestly only have two very small complaints about the unit. First off there is no power switch. The unit does go to sleep but I prefer to shut things off when I'm not using them. One less item sipping power in my kitchen.
And secondly as clean and neat as the unit is when dispensing into the container it is just as messy when dropping coffee directly into a portafilter. I know this is part of the nature of the beast, and that you need to overfill a portafilter to get the right amount of coffee after you tamp it down. But the snazzy tray does a poor job catching the overflow.
The Cost: This unit is a high-end grinder, it runs around $199.00, this price point alone separates this machine out from the rest of the  hobby  machines. There are more expensive grinders out there but not many you will find in a home setting. However to make a common  comparison  for an espresso grinder you should spend almost as much money on the grinder as you do on your espresso machine. The holy grail of espresso dosing is consistency, uniformity of grind and low grind temperature to reduce the impact on the beans. This machine does all three excellently.
The Verdict. Can an expensive coffee grinder really honestly, make coffee taste better? It depends on who you ask. Can I taste the difference between coffee ground in this machine and coffee ground in my Capresso (Retails for $89.99 – $139.00)? Actually yes I can. Especially on the espresso machine the Crema was more well-defined and fluffy. The coffee actually tasted brighter. I am usually one to loath the statement you get what you pay for but this is a fantastic machine. Comparing this machine to a blade grinder is night and day, and preground coffee can't even enter the room when the grown ups are talking.
Conclusion: If you are into coffee in a bad way, if you see beans in your sleep and dream of adding a temperature sensor to your espresso machine to get just a bit better results this is a machine for you. Aside from weighing the coffee this machine produces quite simply the most  consistent  and fantastic results every single time. The grind quality is quite good from coarse to ultra fine, the minute controls and adjustments add in an element of tweakability that just plain doesn't  exist  in other models. If there is a better grinder out there I haven't tried it yet.
*Full disclosure: Breville sent me a review unit at no charge for the purpose of review. This agreement in no way affected my opinions of the unit nor was a desired  outcome  asked for or agreed upon.
The Fine Folks at Breville have produced a wonderful video showing The Smart Grinder off quite nicely.