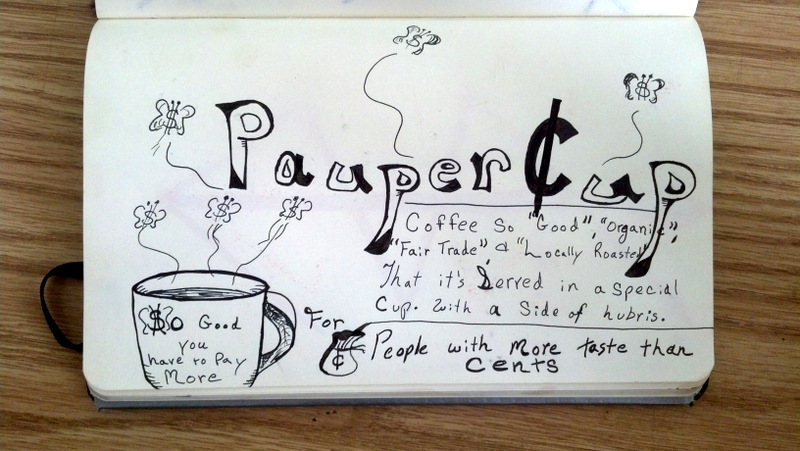 Yay! More Coffee Doodles! This one is a sad doodle though. We are stuck in a wonderful economic downturn. Cost of everything is rising. including hoity toity coffee. I'm alright paying more for good coffee. If its organic, fair trade ect. The problem is when the coffee prices go so far north they need a parka. The final version of Pauper Cup will probably have one slogan. Vote for which one you like the most in the comments!
By the by I recently wanted to try a new coffee and espresso place near me, and ended up getting charged 5 bucks for a double espresso… hence the genesis of the doodle, and why I won't be filling the loyalty card up with 10 purchases.
"Coffee so GOOD, ORGANIC and FAIR TRADE that its served in a special cup with a side of Hubris"
"So good you have to pay more"
"For People with more taste than Cents!"
More Coffee Words, and more lunchtime sketches. We are aiming to continue the series. I hope other people are finding them as fun as I did making them.
If you missed any of the others So far we had,