A Fantastic Guest post from Tara Alley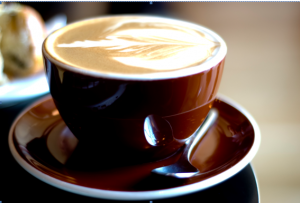 With Thanksgiving just around the corner, pumpkin is clearly on 99% of the minds in the U.S. right now.   That, and the way in which we're going to somehow avoid gaining 5 pounds on Thanksgiving day itself and another 20 pounds during the following 40+ days until we hit January 1st, 2011, and once again make a monumental vow to lose weight, tone up, cut caffeine and never eat sugar again.   Yeah, right.
But, if you're a coffee fanatic who has coffee on the brain 100% of the time all year long, this is your chance to make some awesome dishes that combine two of amazing things who should never be mutually exclusive, but in my opinion, should join together as often as possible.   Here are some of my top favorite ways to do this for the fall season.   Pull out the butter and coffee makers! Don't worry, you'll shape up in 2011.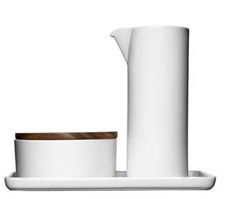 Creamer: Pumpkin Pie Style
Let's get the day started off right.   How often can you pour pumpkin pie spices straight into your coffee mug?   Not often enough.   Check out this recipe for an amazing Pumpkin Pie Creamer that's super easy to make and uses normal ingredients you most likely already have in your pantry.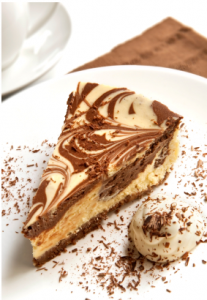 Pie Out, Cake In
We all know how to dump a can of pumpkin pie mix into a bowl and stir in some milk.   That's easy.   And boring.   You're a coffee drinker, show some creativity!   This awesome Coffee Pumpkin Bread from GroupRecipes not only has pumpkin and "double-strength" coffee, there's an additional recipe for coffee butter icing.   Really?   Yeah, really.
Turkey Day
Okay, so maybe your family will riot if pumpkin pie doesn't make an appearance on the actual Thanksgiving day.   In that case, make your pumpkin pie, with this creative Coffee Pumpkin Pie recipe to get the best of both worlds.   And with a dollop or two of whipped cream for kicks…
Stuffed.
So this one doesn't actually have pumpkin, but in the spirit of Thanksgiving, here's a decadent stuffing recipe that's got Kahlúa, pecans, raisins, and orange in one amazing combination that takes exactly 10 minutes to make.   You can hardly make your morning espresso faster than that.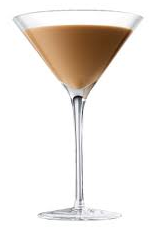 Kahlúa, Kahlúa!
For the truly adventurous, try mixing up this Kahlúa Marbled Pumpkin Cheesecake recipe.   A sassy combination of gingersnaps and graham crackers (and butter!) form the base for a silky smooth pumpkin cheesecake filling spiced up with Kahlúa for extra kick.
Cocktail Attire
Craving a cocktail?  Maybe not now, but chances are good that somewhere in the madness of cooking a 20 pound turkey, mashing potatoes for an upper arm workout and making sure that nobody touched those place settings with origami turkey napkins, you probably will.  You're covered with a Smashing Pumpkin Cocktail that's only got six ingredients and directions so easy you can whip it up in minutes.
Enough reading, grab your favorite coffee beans, make a pot of coffee, and let the merriment begin.
Author:   Tara Alley
A Big Sky, Montana native, Tara Alley is a freelance writer now living in the heart of Orange County, CA, and currently working with Coffee Home Direct.